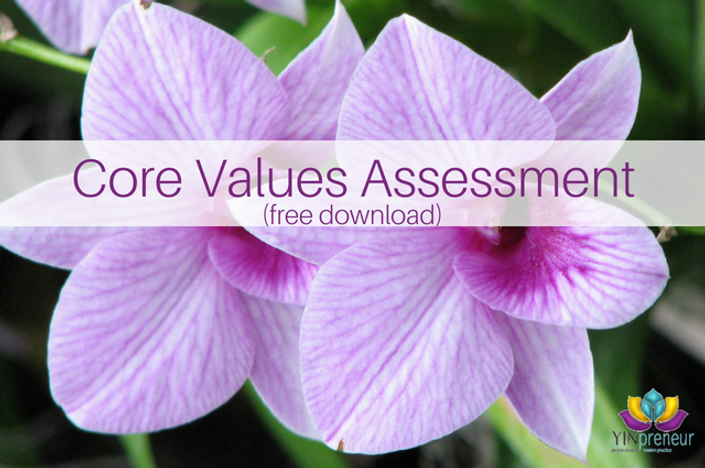 YINpreneur Core Values Assessment (FREE download)
A self-assessment & journal to enhance awareness of and alignment with your core values (Way of the YINpreneur series).
Core Values
The way we show up in the world is based on our core values. The way we show up in business is also based on our core values. Get clear and align with your core values in life and business.
The purpose of this journal guide is to help you:
Enhance awareness of what you truly value.
Articulate what you value in your life.
Create and complete a values expression journal (option to add to your daily practice).
Reorient your life around expressing these values in your doing and being.
Includes:
PDF Downloadable journaling guide

Audio (9 min)

Complimentary 15-30 minute clarity session with me.