Life Balance Planning Bagua (FREE download)
Unique life-planning guide blending the energy of the bagua and Feng Shui to vision your empowered life.(Way of the YINpreneur series)


A sacred playbook to reflect on and release the past, clarify your intentions and manifest your dreams.
Are you:
A coach, healer, lightworker seeking a spiritual alternative to goal setting?



A mission-inspired, conscious entrepreneur seeking a creative way to get clear and align your values and vision.
A purpose-driven woman seeking a feminine way to align your passion and empowered inner wise woman.
If yes to any of the above you will appreciate this unique life planning guide.
Blend the power of the bagua with ancient wisdom and self-discovery to create your life of balanced energy and prosperity. Bring the wisdom of Feng Shui and chakra colors to raise your vibrations.
Whether or not you have experience with the bagua or Feng Shui you will appreciate this journey of art, spirit and play on this deeply intuitive journey to connect with your inner wise woman - your deep feminine knowing.
Let go of the traditional goal setting, find clarity, focus your energy and attention, and manifest your dreams.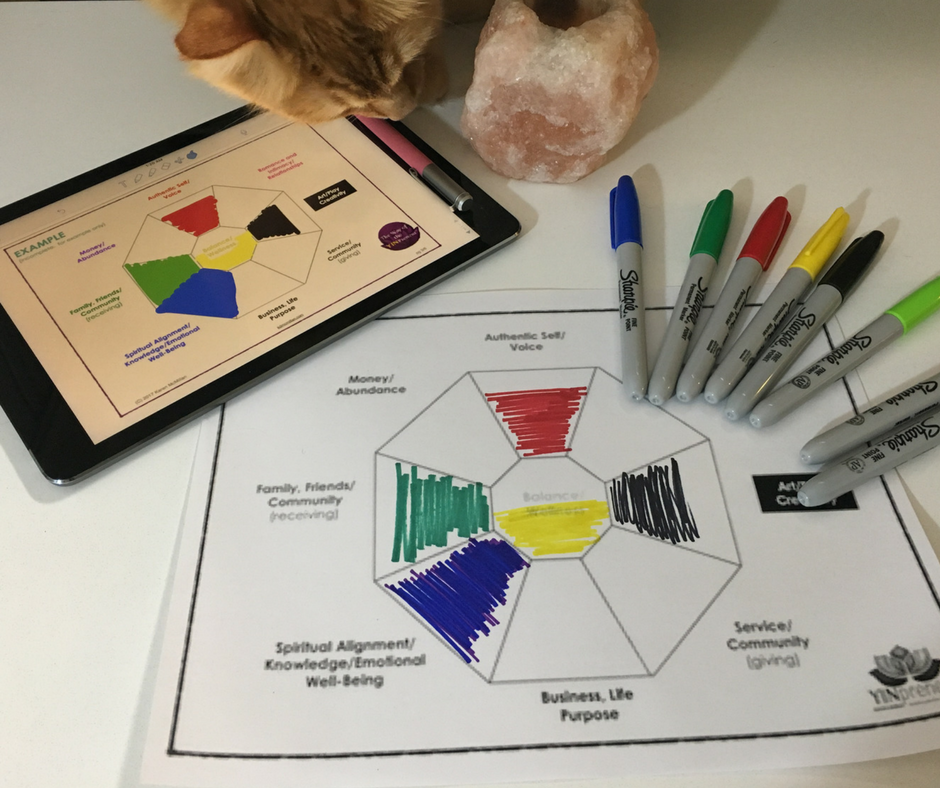 How it Works:
Download your Life Balance Planning Bagua.
Gather your favorite pencils, pens, crayons, markers or a stylus for your tablet.
Light a candle, play soft, inspiring music, breathe.
Look at the bagua and begin to see and feel your life as it is today - no judgment, simply observe.
Have fun with this! The directions on the playsheet will guide you as you play with the bagua.
You may even wish to take it off these PDF downloads and go 3D - add photos, drawings, magazine clips … It's your life vision.
Be creative. You are creating a vision - not a report card.
This is a powerful precursor to goals setting and visioning. Watch your email for access to the complete bagua planning guide (with audio) and an invitation to our January 2018 Visioning Quest.
P.S. If you are not already a member of our Facebook group, click here to join us.
The Way of the YINpreneur™