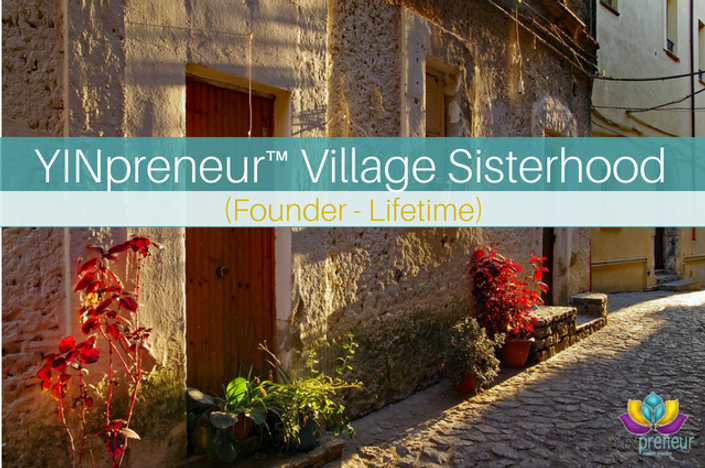 YINpreneur Village Sisterhood Members (Founders-Lifetime)
Sacred space for our soulful sisterhood membership circle. A circle of manifesting, conscious business, and self-care (resources & live virtual gatherings).
Watch Promo
Join Us in the Village
Nurturing divine feminine in your personal and business life.
a virtual village, sacred space, entrepreneur's oasis, and membership community of healing and sustainable joy
☯ online sanctuary + Facebook Group + live virtual events ☯


Dear Creative, Introverted, Intuitive, Empathic, Spiritual Woman Leader,
Thank you for the meaningful work you are doing in the world - creating in your business or home life, town, state or country.
You are busy, yet sense that your success in life and work rests with your sense of Self, your vision, energy, and mindset.
You long for a gentler, more feminine, yin-inspired alternative to the yang-masculine way of creating your life and business.
You also long for a sacred circle of heart-centered, like-spirited community of connection to support and celebrate this journey together.
If you:
Feel the traditional, yang-inspired business practices are a turn-off, and drain your energy.

Believe meditation and mindfulness are key to your creative process, life and business success - even if you don't practice daily.

Trust your intuition and tap into ancient wisdom.

Align with energy and believe in manifesting miracles.

May have grown up in a time before cell phones, but know what a car phone is.
then, I invite you to join us in our YINpreneur™ Village, to connect with the rituals, resources and our loving circle. ♥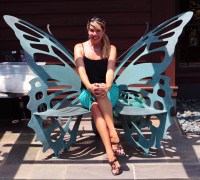 What an amazing virtual retreat today, Karen.

I'm blown away each and every time, walking away with new goals, a renewed spirit, a feeling of community and SUCH solid principles and advice for life and business! Can't stop singing "we are the world.
- Diana Kostigen, Eat. Move. Shine.
My Mission
Create a Community of Mindset Mastery, Healing and Sustainable Joy for Mission-Inspired Entrepreneurs
The YINpreneur™ Village is a sacred space, created for you - a diverse, global community of women who prefer conscious living over a yang-masculine, linear way of working and being in life and business. Women who want to lead with heart, softer edges, and their intuition.
Your sanctuary of peace, prosperity, and creativity
The Village is designed so that each visit leaves you feeling more connected, fully supported, lighter in spirit, joyful and abundant. If you dedicate yourself to the recommended practices you will find yourself living and working in a way that brings you peace, sustainable power, and prosperity.
---
A virtual haven and gathering space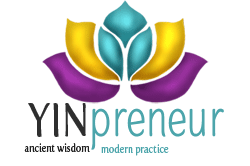 I appreciate that you are busy living, loving and creating your life and work. Spending your days giving to your family, friends, work, volunteer groups and so much more.
I want you to enjoy this with ultimate energy and prosperity, versus the stress and fatigue that plague so many women entrepreneurs. I believe that you deserve a retreat, and I want to make this happen for you.
This is what inspired me to create this haven, known as YINpreneur™ Village - a place you can visit when the need or desire arises, wherever you are in the world, 24 hours a day, seven days a week. With just a few clicks, join us live or by recording, so you can be on retreat or receive resources to bring you peace and prosperity.
Connection with our sacred circle of heart-centered, mission-inspired women
Weekly
Wisdom Tea virtual meditation (phone or Zoom audio)

YINpreneur gatherings (Zoom or FB Live)

(NEW in 2018) Spiritual Co-Working Space
Seasonal/Quarterly
Seasonal/New Moon (solstice/equinox) virtual journaling retreats (Zoom)

Focus Friday,Get It Done Day (half-day virtual retreats -Zoom)

Busy Women's Book Club virtual gatherings (Zoom, quarterly)


Conversations with YIN Masters (virtual gatherings + replay archives)
Bonuses
✨ YINpreneur (conscious) Business Guidance & Courses
✨ Access to private Facebook group
✨ Archival library of prior years (retreats, meditations, resources)
✨ BONUS: One private 1:1 clarity coaching session with Karen (founders)
New in 2018 - 2019
✨ Virtual retreats (seasonal and Get It Done Days)
✨ Virtual meditation circles (weekly
✨ Spiritual Co-working (Zoom)
✨ Conversations with YIN Masters (returns)
✨ Spiritual Geek - HeART of Tech (free for founders & discount for Village members)
✨ Member-only discounts on all paid courses (not already included in membership)
💻 Access to years of archives of the above and more (audios, videos, PDF journal guides, and at-home retreat guides)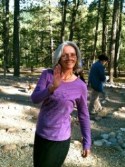 Karen McMillan is one of the most hip, happening and savvy business leaders on the planet today.

She has this innate sense of business success that guides her and then flows over into every conversation she has. This sense, combined with her strong background as a professional in the fields of coaching, business, non profits and education, puts her at the top of today's echelon of women leaders.
~ Helene Van Manen, Master Certified Coach and Retreat Mentor Coach
YIN Masters

Our resident masters. Our village equivalent of the elder's tent (shaman). They will join us in our private Facebook group, online sanctuary, and virtual gatherings.
Barbara Faison (Meditation & Mindfulness Ambassador)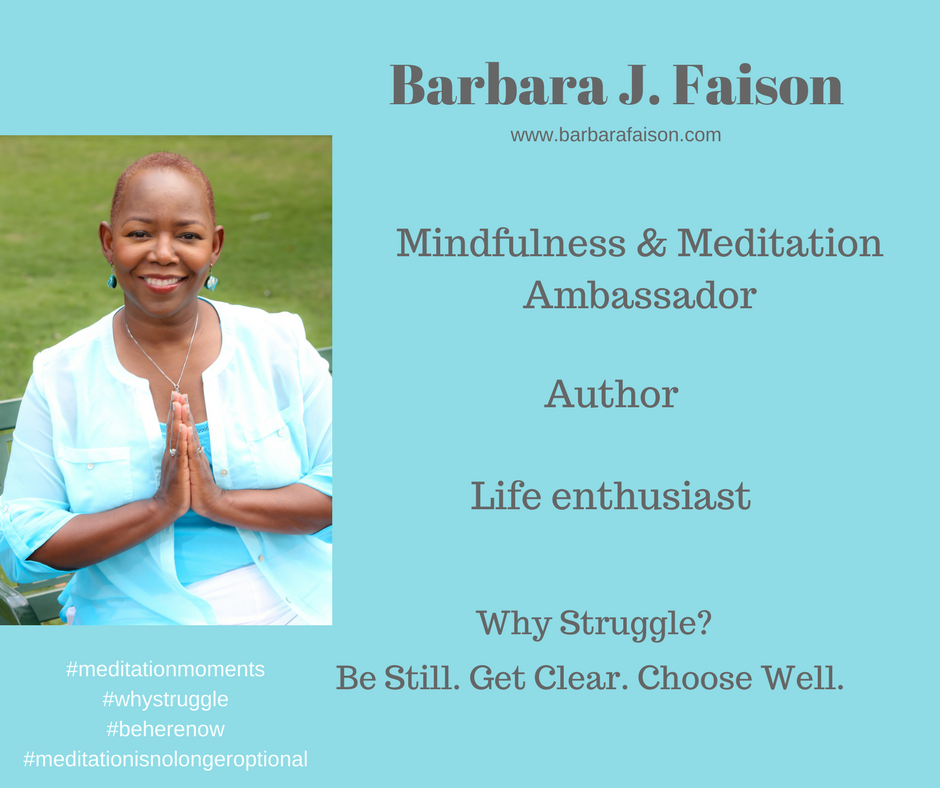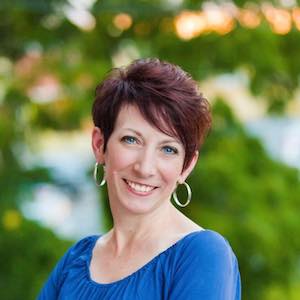 To learn from her is awesome, but to work with her is simply amazing.

Just the sound of Karen McMillan's voice helps to calm and revive me. I absolutely love the virtual retreats I have attended that Karen leads. I was so honored when Karen invited me to co-lead a retreat with her as a YIN Master during my latest book launch. She was calm, organized, helpful, supportive and inspiring throughout the whole process.
~ Sheila Kennedy, The Zebra Ink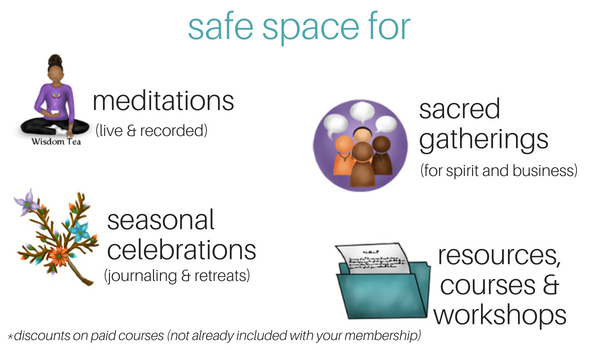 Founding members will receive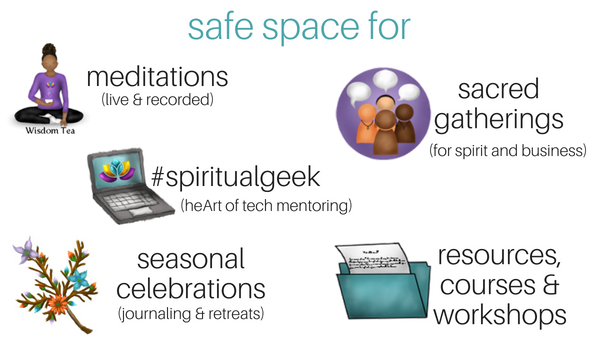 ---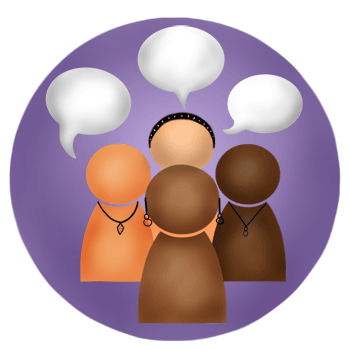 Entry to an empowering array of virtual gatherings to connect and blossom: weekly meditation circle, seasonal retreats, Conversations with YIN Masters.
Give and receive love and support in our private Facebook group.
Enjoy Open Heart, Open Door live, interactive office hours (Spiritual Co-working) to stop, breathe and share yin-feminine inspired business practices, rituals, and resources.
spiritual geek - launching September 2018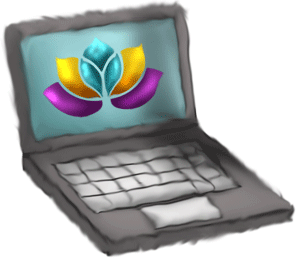 Many of our circle are like me, and didn't grow up with a cell phone. If you remember the car phone, you are perfect for our new #spiritualgeek gatherings.
You are a mission-inspired woman, who may be transitioning from a successful life in corporate or at home - and your children have gone to college or onto their new life.
You have a life of experiences and natural gifts you want to share with the world, and make a difference. You may be considering starting a business, that feels more like a movement. You are inspired, but maybe a bit overwhelmed, by the way internet and tech can help you realize this mission.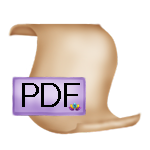 Imagine an array of #spiritualgeek video tutorials, live workshops, courses, and retreats created to help you feel safe while aligning your tech choices with your mission and skills. CLICK HERE FOR A PDF (my notes of offerings I am creating for #spiritualgeek, launching September 2018)
bonuses, online courses, resources & virtual retreats:

Life Balance Planning Bagua (journal and guide)

Seasons of Self-Care Journal Guide (and virtual retreats)

YINpreneur™ Core Values Assessment (more yin or yang energy)


YINpreneur™ Pilgrimage (12 pillars)

YINpreneur Journey to Center Intro (mini-course)

Private Facebook group (with FB Live gatherings)
private 1:1 clarity session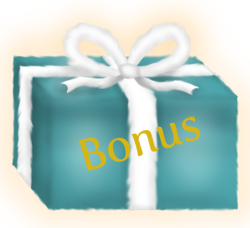 Every Founding Circle Member has the option of a 1:1 clarity coaching session with me. (to schedule, the link to my 24/7 online scheduling service can be found on the Founders welcome page - immediately after purchase and log in)
Frequently Asked Questions
What if I cannot attend an event live.
Most events are recorded and the replays uploaded to our YINpreneur Village (via the respective "courses", e.g., Winter Solstice retreat will be uploaded to the seasonal Solstice Studio course. At present, all but the Bitch & Breathe sessions are recorded for access by members (with your privacy in heart and mind).
How long do I have access to the Village?
Lifetime members have lifetime access to our Village. Monthy members have access for as long as their monthly membership payments are active.
What are founding members?
Founding members are the first 50 members of our Village Sisterhood who choose to join as Lifetime members. Lifetime members receive lifetime access, with no renewals or increases in membership fees. Early-bird monthly village members register and pay $47/month for the life of your membership. Your credit card will be charged $47.00 immediately and $47.00 every 30 days thereafter. As long as this initial membership is maintained as active, you will not experience renewal increases - even if the monthly member price increases. Available for the first 50 members, then $97.00/month (limited to allow space for the 1:1 private session bonus for Founding & Early-bird Monthly Members).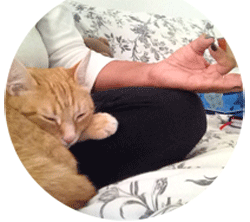 Dear One!
My intention is to support you in making a decision that resonates, and helps you avoid decision remorse. Take your time, and allow this decision to come from your heart. Slow down, breathe and see if it feels "right" for you.
I am not selling you anything. I invite you to join us. My wish is that your investment is exceeded by the value your receive, as we grow you, our community and the services offered.
Below is a short guided meditation to help you practice coming into this yin-inspired space and allowing you to feel your way into this decision.
Whatever you decide, I send you love and support, and the vision of a life of prosperity and joy.
From my heart to yours.
Namaste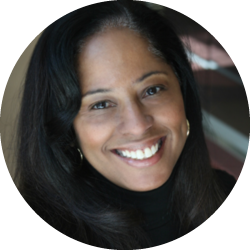 I would hate to see you go, but I love choice. If you choose, you can cancel with the link inside your payment confirmation within 14 days. All future recurring charges will be stopped and access to your Clarity coaching session will be voided. Any special offers will also be voided - if you choose to start a new membership, it will be at the price at that time.